La Maison des arts de schaerbeek
An online exhibition-sale, reflecting the artists who are represented
Develop a website with a unique visual identity, to create a showcase for the physical exhibition that was to take place during the pandemic. In all, 66 artists and some 360 works were exhibited. 
Creating fun! We had fun designing the illustrations and the visual universe around the exhibition. On the technical side, we optimized the ergonomics, the SEO and created sales statistics reports. The exhibition is back online every year with a slight revamp!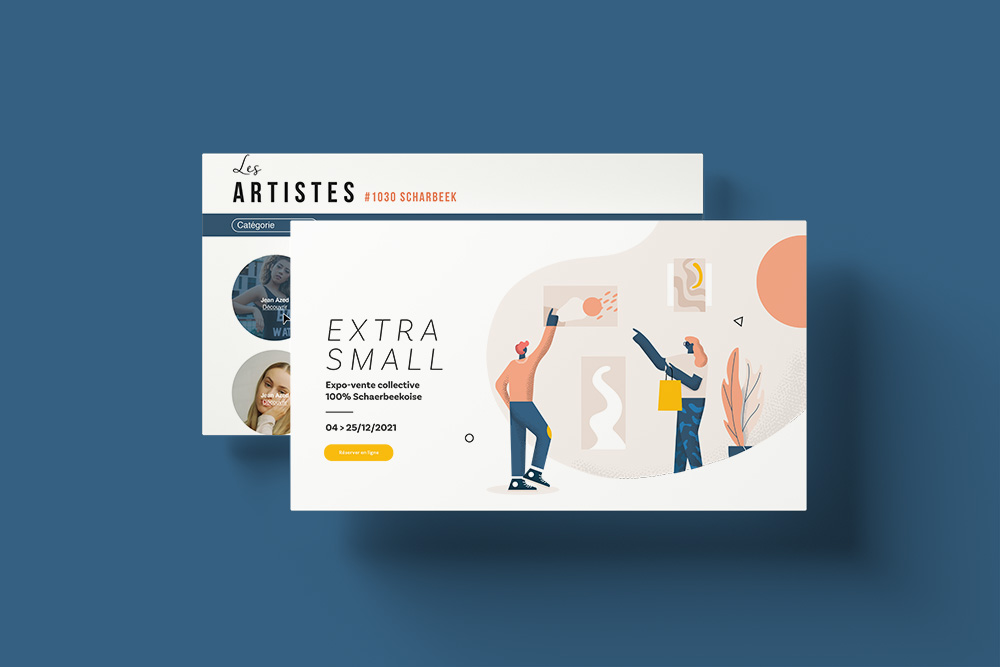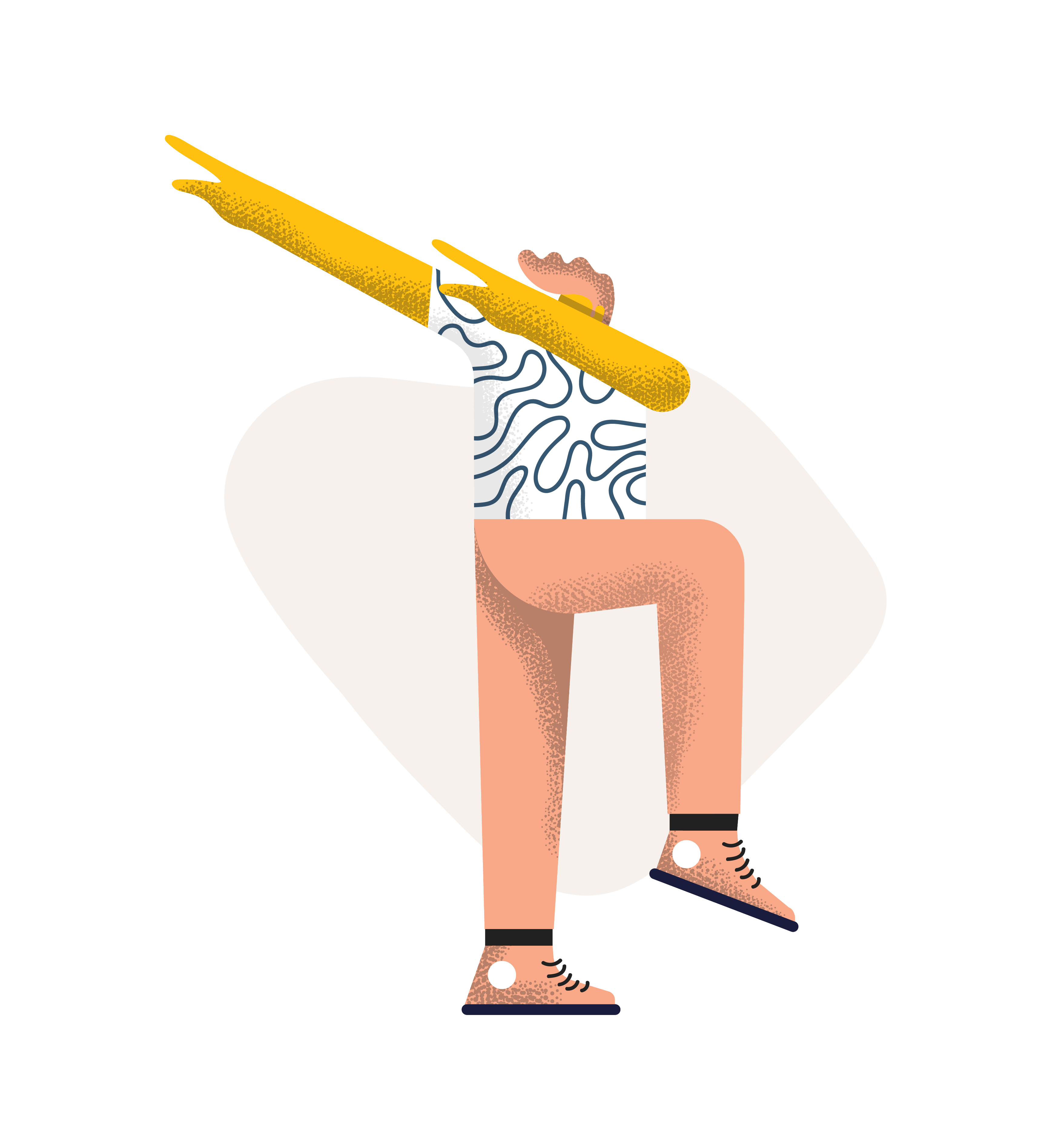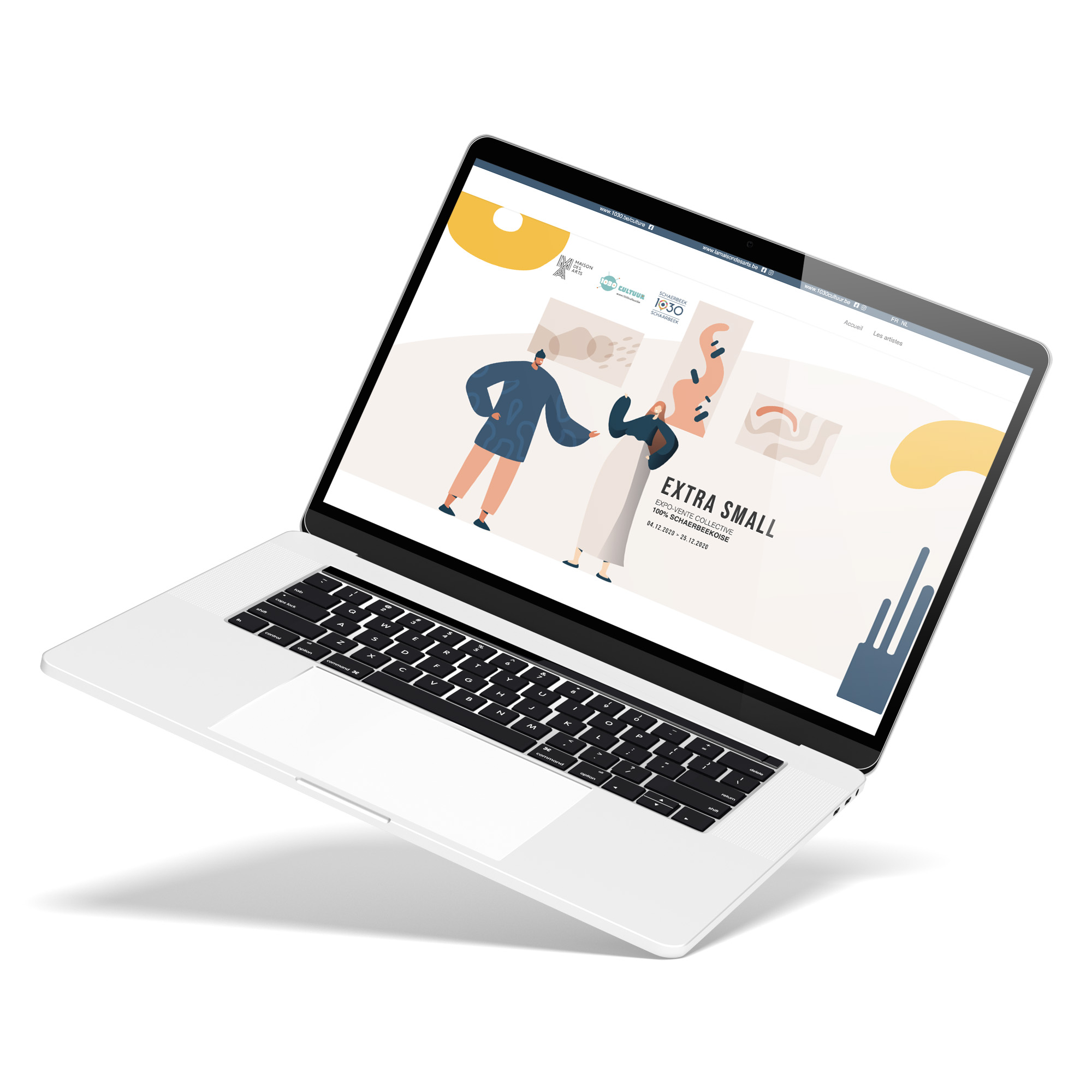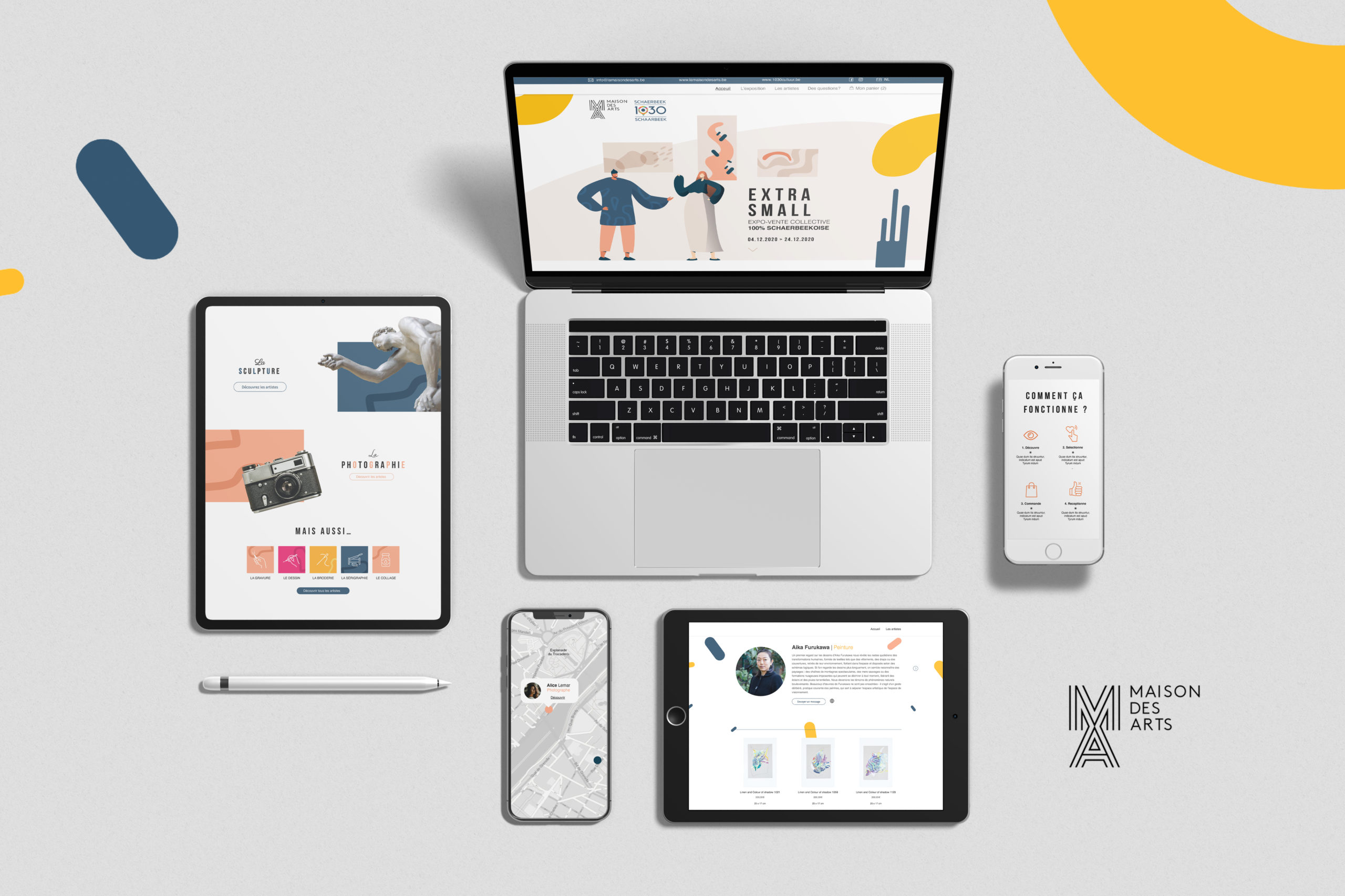 Sustainable graphic-design
We ensure that we contribute to a more sustainable development in our capacity.
Based on ethical and ecological values, we offer a constructive and cooperative dialogue with project parties. We aim to contribute to a more sustainable development both in our internal and external operations. We offer our clients environmentally friendly digital and print solutions.
+ FSC printing
+ Local partnerships
+ Online meetings